daredolls and rubbersluts
A shiny collection of shiny shorts, all sharing a certain textile fixation!
skinja
Directed by Daniel Goodman, 2012, USA, 2 minutes.
A stripper by night… a ninja by later that night.
alice's adventures in fetishland
Directed by Mrs. G, 2013, USA, 22 minutes. World Premiere
Follow Alice as she wakes up in a mysterious subway tunnel and into a world beyond her wildest imaginings and desires!
mr. international rubber playspace
Directed by Mike Skiff, 2012, USA, 10 minutes. New York Premiere
The world of latex and rubber is playfully explored in a look at the Mr. International Rubber contest's playspace.
daredoll dilemmas
Directed by Don Cortier, 2010, USA, 15 minutes.
"Pinx within a Dream within a Dream" In today's episode, Pinx is tied up, gagged and nearly burned alive, but she wakes up and escapes…only to fall through a trap door, get chloroformed and mummified in cellophane!
bruised
Directed by phiLrouge, 2012, Italy, 5 minutes. North American Premiere
A solitary trip in her own mind gives a woman what she's dreadfully eager to get.
plastic love
Directed by Jamie Hooper, 2012, United Kingdom, 26 minutes. World Premiere
A twisted tale of love, loss, obsession and fetish, focusing on four main characters and their secret desires.
miss alyx and the rubber sluts
Directed by Miss Alyx, 2012, USA, 11 minutes. North American Premiere
A latex fetishist's delight, irreverently combining the opulent setting of The Waldorf-Astoria and a grindhouse aesthetic.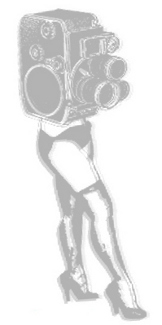 .
.
date & time:
Friday, March 1 – 10:30 PM
.
location:
Anthology Film Archives
32 Second Avenue (@ 2nd Street)
.
admission:
$10/door; $9/advance; $7/seniors & students
18 and over only.