bring it!
A dazzling array of talent from today's adult cinema, working in a wide range of genres and visual styles, steps up with a hot sampling of their recent creative endeavors.
Featuring a special MC, celebrity guest Porno Jim, this year's program includes:
50 shades of dylan ryan
Directed by Madison Young, 2012, USA, excerpt TBD.
Wealthy entrepreneur and book publishing mogul, Ms Grey, has met her match in young college student and curious submissive, Dylan Ryan.
billy castro's naughty squirters
Directed by Billy Castro, 2012, USA, excerpt TBD.
Who's that hot man in the love van? Why, it's Billy Castro, on the hunt for sexy femmes!
hot peppers
Directed by Nenna Joiner, 2012, USA, 15 minutes.
Hot stuff! Each takes turns feeding the other, but nothing tops off a spicy meal like a nice drink of water.
joy club
Directed by Petra Joy, 2012, United Kingdom, 16 minutes.
A pool table sex scene? In a female take on the classic porn scenario, our heroines turn the tables on the cocky macho men and give as good as they get.
Returning BRING-IT Champion!
courtney trouble's indie porn revolution
Directed by Courtney Trouble, 2012, USA, 6 minutes.
Jiz Lee and Billy Castro get dripping wet in the shower together.
And stepping up … an old-school Master!
born to raise hell
Directed by Roger Earl and Tessy Lebrand, 1975, USA, excerpt TBD.
The classic standard by which all gay S/M films are measured: whipping, pissing, beating, shaving, bondage, groveling and abuse.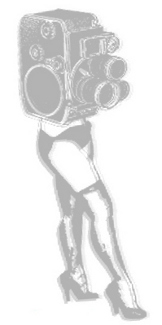 .
.
date & time:
Saturday, March 2 – 4:30 PM
.
location:
Anthology Film Archives
32 Second Avenue (@ 2nd Street)
.
admission:
$10/door; $9/advance; $7/seniors & students
18 and over only.
.
special pricing!
Pornopalooza!
A matinee porn trilogy – Saturday 1:00, 2:30 & 4:30 – see all three programs
for only $20/advance purchase!
.