afterglow party
Your last chance to meet, mix and mingle with your fellow CineKinksters, this time in a relaxed play party setting.
Snuggle into the sofas, find yourself a private nook or recline across a spanking bench and settle in for one final evening of CineKinky goodness unfolding all around you.
Featured works for the evening include:
jaguar sm-hunt
Directed by Jaguar Melo, 2012, Mexico, 24 minutes. World premiere.
Unsuspecting that she is to become tasty prey, sweetie girl enjoys a quiet, relaxing walk into the woods, putting her in the Jaguar's sight.
justify my jiz
Directed by Jiz Lee and Wolf Hudson, 2012, USA, 32 minutes. NY premiere.
Inspired by Madonna's "Justify My Love," captures the performer's unconventional sexualities and gender-bending persuasions in a perverse tango that fluidly shifts from soft love to rough and kinky.
lesbian curves
Directed by Courtney Trouble, 2013, USA, 80 minutes. World premiere.
Luscious skin, bodacious bodies and intense orgasms, brought to you by the fiercest femmes in porn, all soaking wet and thirsty for passionate, curvaceous, gritty, real lesbian sex.
the thought of her
Ms. Naughty, 2012, Australia, 55 minutes. US premiere
An intimate and meaningful portrayal of male masturbation, focusing on the thoughts and fantasies of four men as they individually indulge in a quiet moment of solo pleasure.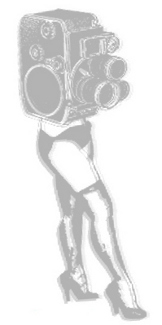 .
.
location:
Mid-town loft; address to be released to pass and ticket-holders just prior to event
.
admission:
Priority entrance given to festival all-access pass-holders. A limited number of advance purchase admissions will be available for $30/individual; $40/couple; $50/triad.
No door sales.
21 and over only; no alcohol for sale, byo permitted/mixers provided.
Feel free to bring your toy bag!!