bring it!
A dazzling array of talent from today's adult cinema, working in a wide range of genres and visual styles, steps up with a hot sampling of their recent creative endeavors.
bounty hunters
Directed by Domme Jaguar, 2011, Mexico, 16 minutes.
Deep in a tropical jungle, Domme Jaguar and her trusty assistant, Farinna Califia, ply their captured bounty for information.
live sex show
Directed by Courtney Trouble, 2011, USA, 16 minutes; excerpt.
Shot in front of a live audience at San Francisco's annual Masturbate-a-Thon, Nina Hartley and Jiz Lee get to know each other quite a bit better.
love is a dangerous game
Directed by Eddie Powell, 2011, USA, 17 minutes; excerpt features Alyssa Branch and Xander Corvus.
When children's writer Paulina Connelly decides to embark on a new career writing horror, she seeks out the infamous novelist Wes Mueller for guidance.
sexing the transman: xxx
Directed by Buck Angel, 2011, USA, 14 minutes; excerpt.
In a series of explicit interviews, Buck Angel, master of redefining gender brings us never-revealed secrets of transmen sexuality. And here he demonstrates what we've learned with another hot FTM, Fallen.
strap-on jo takes it like she gives it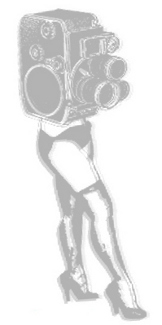 Directed by Jo Whole, 2011, USA, 7 minutes.
Strap-on Jo is known for her skills as a top with her strap-on, but she can take it as well as she gives it. For her, the act is not about reversing gender roles or dominance and submission…it's just fun sex. And, as she shows off with Ned Mayhem, turn-about is fair play!
AND returning two-time BRING IT! champion…
tristan taormino's rough sex III
Directed by Tristan Taormino, 2011, USA, 17 minutes; excerpt.
Challenging the conventional wisdom about the fantasy lives of women, participants give – and demonstrate – their definitions of rough sex, why they love it, how they establish trust with their partners, and what they need to feel safe to play on the edge. Here, Adrianna Nicole chooses Jiz Lee to take her on.
.
.
.
The Bring It! audience will vote on their favorite scene of the showcase and the winner will be announced at Sunday evening's Award Ceremony and screened later that evening at the AfterGlow.
.
.
location:
Anthology Film Archives
32 Second Avenue (@ 2nd Street)
.
admission:
$10/door; $9/advance; $7/seniors & students (door only)
18 and over only.
.
Special pricing… Pornopalooza!
A matinee porn trilogy – Saturday 12:30 pm, 2:45 & 5:00 – see all three programs for only $12/advance purchase!
.
.