(a)sexual
In 2000, David Jay came out to his parents: he was asexual and was fine with it.
And he was not alone. Studies show that 1% of the population experiences no sexual attraction. But in a society obsessed with sex, how do you deal with life as an outsider? Combining intimate interviews, vérité footage and animation, with fearless humor and pop culture imagery, David and several others grabble a universal question for an outcome that might surprise.
Directed by Angela Tucker, 2011, USA, 74 minutes. » trailer
preceded by
what makes us queer
Directed by Courtney Trouble & Tina Horn, 2011, USA, 7 minutes. World premiere.
Attempting to define a queer identity, this explicit documentary juxtaposes queers having sex with clips from an interview that simply asks: "What makes us queer?"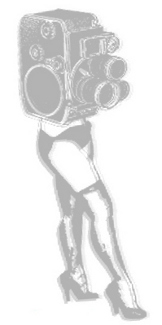 .
.
location:
Anthology Film Archives
32 Second Avenue (@ 2nd Street)
.
admission:
$10/door; $9/advance; $7/seniors & students
18 and over only.