after fall, winter
A sexy, funny and darkly poignant story about two people desperately seeking love.
Michael, a once-successful writer now in the depths of financial ruin, decides to spend some time in Paris to find new inspiration and a break from his situation. To channel his frustrations, he often seeks out sexual domination, a proclivity he discloses to no one. Sophie, a young French hospice nurse, secretly moonlights as an upscale dominatrix, as much for a sense of control as the extra money it affords.
Both desperately want intimacy and ache for a connection that will change their lives… and when they meet, their chemistry is instantaneous. Fear and fiercely-guarded truths, however, will doom their passion as surely as any star-crossed love.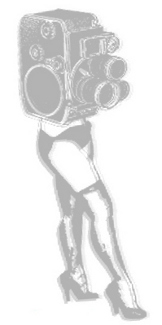 Directed by Eric Schaeffer, 2011, USA, 130 minutes. Stars Eric Schaeffer and Lizzie Brocheré. » watch trailer
.
.
.
.
location:
Anthology Film Archives
32 Second Avenue (@ 2nd Street)
.
admission:
$10/door; $9/advance; $7/seniors & students
18 and over only.