march 1-6, 2011
We've got another amazing line-up this year, so you'll want to peruse the schedule closely in making your choices. Or make it easy on yourself – join us for it all!
Celebrating and exploring a wide diversity of sexuality, the films and videos in this sex-positive and kink-friendly showcase range from documentary to drama, camp comedy to artsy experimental, mildly spicy to quite explicit – and everything in between.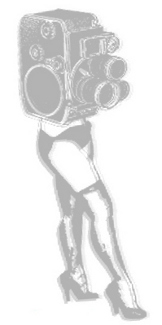 Tuesday, March 1 @ 8 pm / KICK-OFF GALA
A bevy of kinky performers, plus…
The Lady is Dead
My Erotic Video Art
Love Hotel
Shake It
Special location:
Taj Lounge / 48 W. 21 St. (bet. 5th & 6th), NYC
CINEKINK SCREENINGS – WEDNESDAY, 3/2 – SATURDAY, 3/5
Anthology Film Archives, 32 Second Avenue (@ 2nd Street), NYC
Wednesday, March 2 @ 7 pm / KINK CRUSADERS
w/Behind the Scene
Wednesday, March 2 @ 9:15 pm / SEXUAL RADAR
Thursday, March 3 @ 7 pm / CRAVE
Passion, Fruit
For My Darling
Julia
52 Takes of the Same Thing. Then Boobs
Ms. Thing
Horsey
Piss
Cactus
Thursday, March 3 @ 9 pm / AN OPEN INVITATION: A REAL SWINGERS PARTY IN SAN FRANCISCO
Friday, March 4 @ 6:45 pm / ADVENTURES IN THE SKIN TRADE
Sex Workers: Your Voices Count
The Cowboy
Sunday
Hooka Face and the Virgin Boy
Man With a Bolex Movie Camera
The Cultural War is a Diversion From Economic Policy Insuring Plutocracy
Bucking the System
Friday, March 4 @ 9:00 pm / LUST, LOVE, LIFE
Choices
Wiggle Room
Teat Beat of Sex
Little Deaths
Fucking is the Only Prayer
Life, Love, Lust
Friday, March 4 @ 10:40 pm / CAGED
Saturday, March 5 @ 1:00 pm / RUN, RUN, IT'S HIM
w/Porno Person and When Harry Met Chesty
Saturday, March 5 @ 3:15 pm / PORN AGAIN
A panel discussion on ethical porn-making.
Saturday, March 5 @ 5:30 pm / BRING IT!
Our annual adult cinema showcase…
Artcore
Billy Castro Does the Mission
Chloe's Column: Fuck Fame
My Own Master
Return of the Post Apocalyptic Cowgirls
Tristan Taormino's Rough Sex II
Saturday, March 5 @ 8:00 pm / PRIDE & PREDILECTIONS
Chained!
Butterfly Caught
Baby Cake
GayKeith
Turning Japanese
Freak
Love, Hugs and Kisses, Sissy Stephanie
Saturday, March 5 @ 10:10 pm / INDIETRO
w/Black Rose Tango and Skin's First Suspension
Sunday, March 6 @ 6:00 pm / AWARDS CEREMONY
location: TBA
Sunday, March 6 @ 9:00 pm / AFTERGLOW!!
Our super-sexy wrap party!
The Erotic Couch
Trannywood Gone Wild
AlphaFemmes
location: TBA
TICKETS AND PASSES… on sale now!
many thanks to our sponsors!
.
.