kick-off gala and fundraiser
tuesday, march 1 / 8 pm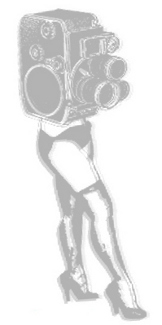 Put on your shiny finery and come help us kick off the eighth annual CineKink NYC in proper style!
A pansexual celebration of epic proportion, in addition to music and performance, our opening night gala will also feature a selection of cinematic spectacles – and with all proceeds going to support the continuation of CineKink's sex-positive and kink-friendly program mission, it's mixing and mashing for a good cause!
Our sexy performers for the night…
* N – The ONLY Letter In Burlesque !!!
* Leta Le Noir !!!
* Sweet Lorraine !!!
Plus, up on the silver screen…
the lady is dead
Directed by Roy Raz, 2010, Israel, 5 minutes.
Car wash, boys, pearls, girls, tennis, cake.  Not sure why… but we desire.
my erotic video art
Directed by Debi Oulu, 2010, Israel, 4 minutes; North American Premiere.
Created as part of a series titled 'My Penis and I,' artist Debi Oulu uses a pottery wheel in a rather seductive fashion.
love hotel
Directed by Erika Lust, 2010, Spain, 4 minutes; North American Premiere.
In this sequel to last year's CineKink award-winning short, Handcuffs, a couple arrives at a love hotel… and many fantasy scenarios ensue.
shake it
Directed by Toby Fell-Holden, 2010, USA, 6 minutes; World Premiere.
Coming back to her date's apartment for a first-time visit, a woman has a big surprise in store.
Plus a kinky raffle, with fabulous prizes… including some of your very shiny favorites from njoy!
.
.
location:
Taj
48 W. 21 St. (bet. 5th & 6th), NYC
.
admission:
Suggested donation: $15 door/$10 advance
21 and over only.