run, run, it's him
Directed by Matthew Pollack, 2010, Canada, 87 minutes.
Matthew is 29 years old, with four memberships at adult video stores, 55 tapes of compiled porn and little else: no girlfriend, no ambition, only a big stack of porn.
Shot over the course of seven years, this autobiographical documentary explores in intimate detail how Matthew's relationship to porn has warped his understanding of women and dominated his personal interactions, following Matthew as he interviews his parents, ex-girlfriends, female acquaintances and a fellow porn connoisseur, struggling to figure out what went wrong before it's too late. World Premiere
.
.
» trailer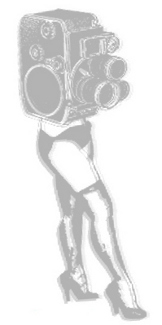 .
.
preceded by
porno person
Directed by Mike White, 2010, USA, 3 minutes. World Premiere
A mash up of 'Leave it to Beaver' with Doctor Kosmos where Ward reveals he may not be all that he seems.
when harry met chesty
Directed by Lauren Wissot, 2010, USA, 5 minutes. World Premiere
Two infamous icons of the '70s, (almost) together at last.
.
.
location:
Anthology Film Archives
32 Second Avenue (@ 2nd Street)
.
admission:
$10/door; $9/advance; $6/seniors & students (door only)
18 and over only.
Special pricing… Pornopalooza!
A matinee porn trilogy – Saturday 1 pm, 3:15 & 5:30) – see all three programs for only $12/advance purchase!