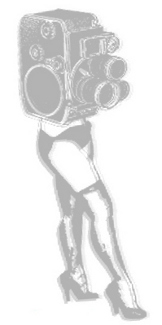 porn again
Moving beyond polarizing debates over whether porn is right or wrong, feminist or anti-feminist, a panel discussion on how to make the practice of pornography one that is grounded in ethics and pleasure.
Participants to date are scheduled to include:
Tristan Taormino, winner of the 2010 CineKink 'Bring It!' award, is also a renowned author, columnist, editor and sex educator. Her current film work, the Rough Sex series, challenges conventional wisdom about the fantasy lives of women, as participants discuss – and demonstrate – their definitions of rough sex, why they love it, how they establish trust with their partners, and what they need to feel safe to play on the edge.
Jiz Lee is a genderqueer porn star known for a gender-bending androgynous look, female ejaculation, vaginal fisting, strap-on performance, and fun sex-positive attitude about sex. The feminist award-winning performer, who prefers the pronouns "they/them" instead of "she/her" is an advocate for ethical empowerment of realistic bodies and equal gender agency in pornography.
Jincey Lumpkin, Esq. is the founder and Chief Sexy Officer of Juicy Pink Box, a brand that is glamorizing lesbian sex by showing real lesbians in a chic way. The Daily Beast called her the "Lesbian Hugh Hefner," Out Magazine recognized her as one of the most influential gay people of 2010, and Time Out New York named her a "New York City Sex Icon."
Moderator Sarah Forbes is the curator for New York City's infamous Museum of Sex. With her blog at CuratorofSex.com, she strives to maintain a discourse regarding sex and sexuality, while expanding horizons and highlighting the rewards of merging education and entertainment.
.
.
location:
Anthology Film Archives
32 Second Avenue (@ 2nd Street)
.
admission:
$10/door; $9/advance; $7/seniors & students
18 and over only.
.
Special pricing… Pornopalooza!
A matinee porn trilogy – Saturday 1 pm, 3:15 & 5:30 – see all three programs for only $12/advance purchase!