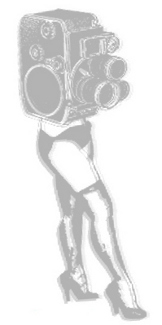 pride & predilections
A fun and festive assortment of shorts about sexual orientation, identity and one's place in the world.
chained!
Directed by Betsy Kalin, 2010, USA, 14 minutes.
From Victorian pocket watches to Zoot Suit style to motorcycle necessity, what does a wallet chain say about one's identity?
baby cake
Directed by Pearl Tan, 2010, Australia,USA, 6 minutes. US Premiere
A gay couple and a lesbian couple try to conceive a baby… the old-fashioned way.
gaykeith
Directed by Leslie Hope, 2010, USA, 10 minutes.
On a particularly lonely Christmas Eve, Scott decides the answer to all his problems may lie in North Hollywood…his name is Keith and he's willing to wear pantyhose if Scott comes over.
butterfly caught
Directed by Joshua Bewig, 2010, USA, 7 minutes. East Coast Premiere
A shy and studious girl wanders into a bookstore and is transported to another world by the images she discovers in a book on Japanese bondage.
turning japanese
Directed by Paul Bickel, 2009, USA, 20 minutes.
A couple struggling with their finances rents a room to an unknowing sleepwalker and exploits her nightly episodes by selling tickets.
freak
Directed by Eric Casaccio, 2010, USA, 19 minutes. World Premiere
A hard working yet fragile soul faces his inner demons, buried behind a drag queen persona and pursuing the dream of a lifetime.
love, hugs and kisses, sissy stephanie
Directed by Mrs. G, 2010, USA, 12 minutes. World Premiere
A profile of New York scene icon, Sissy Stephanie, and a look at the heart, humor and aspirations that lie beneath her crisp layers of crinoline.
.
.
location:
Anthology Film Archives
32 Second Avenue (@ 2nd Street)
.
admission:
$10/door; $9/advance; $6/seniors & students (door only)
18 and over only.