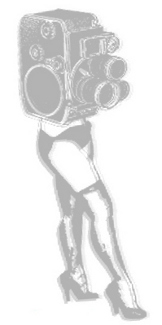 afterglow party
sunday, march 6 / 9 pm
Your last chance to meet, mix and mingle with your fellow CineKinksters, this time in a relaxed play party setting.
Snuggle into the sofas, find yourself a private nook or recline across a spanking bench and settle in for one final evening of CineKinky goodness unfolding all around you.
Featured works for the evening include:
the erotic couch
Directed by Andrew Shearer, 2009, USA, 40 minutes.
A woman's social life is forever changed when her living room sofa develops an appetite for the ladies.
trannywood gone wild
Directed by Shannon and Prince William, 2010, USA, 14 minutes. World Premiere.
How wild? Lube wresting, plus a rough and ready two-some with a hot Daddy Bear and cub couple!
alphafemmes
Directed by Anna Devia, 2010, USA, 90 minutes. New York Premiere.
Latex-clad fetish femme fatales are brought to life in a colorful directorial debut.
.
.
location:
to be released to pass and ticket-holders just prior to event
.
admission:
Priority entrance given to festival all-access pass-holders.
A limited number of advance purchase admissions will be available for $30/individual; $40/couple; $50/triad.
No door sales.
21 and over only; no alcohol for sale, byo permitted/mixers provided.