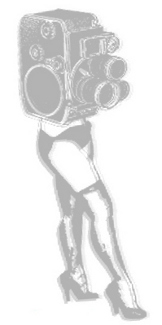 crave
A colorful assortment of shorts looks longingly at a wide range of desires.
passion, fruit
Directed by Tingerine Liu, 2010, USA, 13 minutes. World premiere.
After a painful break-up with his lover/figure model, an artist discovers a haunting sensuality in his new subject matter: fruits.

for my darling
Directed by JM Darling, 2010, USA, 3 minutes. World premiere.
Rich, erotic memories live on in a thwarted New York love affair.
julia
Directed by Will McCord, 2009, USA, 16 minutes. World premiere.
Sexually curious about women and being the center of attention, lonely Julia answers an online personals ad placed by an older couple.
ms. thing
Directed by Karen X. Tulchinsky, 2010, Canada, 8 minutes.
Looking for love in all the wrong places, a young urban lesbian finds total fulfillment in an unusual package.
52 takes of the same thing. then boobs
Directed by T. Arthur Cottam, 2010, USA, 4 minutes. New York premiere
Please see title.
horsey
Amber Dawn and Bren Ryder, 2010, Canada, 4 minutes. US premiere
Playful self-expression is ridden hard and put away wet.
piss
Directed by Vincent Peone and Bette Bentley, 2010, USA, 7 minutes.
Why can't you just pee on me?
cactus
Directed by Anna Treiman, 2009, Denmark, 30 minutes.
Harboring a secret sexual fantasy of being raped, Helene hires a gigolo to fulfill her imaginings. But the "rape" does not go according to the agreed scenario and, faced with unforeseen complications to her plan, Helene must confront the true workings of her desire.

.
.
location:
Anthology Film Archives
32 Second Avenue (@ 2nd Street)
.
admission:
$10/door; $9/advance; $6/seniors & students (door only)
18 and over only.