sexual radar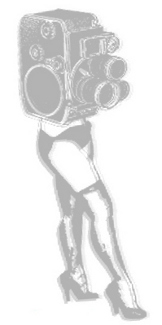 Directed by Luca Martera, 2009, Italy, 94 minutes. World premiere.
What would happen if a misanthropic detective, who specializes in finding "the right cause" to get annoying employees sacked, could hear other people's sexual preferences and thoughts? A global freelancer, Henry Nihil returns to Rome to deal with a case for a powerful client, who wants to rid himself of one of his accountants, Carla Roccaforte, who is too serious and meticulous for her nefarious employer. After a freak accident, though, the detective discovers he is able to hear the unspoken sexual thoughts and musings of those around him. Unnerved at first, he begins to explore this new skill and meets people who will reshape his worldview, discovering that the world is not split between normal and abnormal sorts, but is made up of appetites and passions merely ranging from common to obscure. Stars Douglas Dean, Elena Sbardella, Julio Solinas and Roberta Ruggiero.
.
.
location:
Anthology Film Archives
32 Second Avenue (@ 2nd Street)
.
admission:
$10/door; $9/advance; $7/seniors & students (door only)
18 and over only.