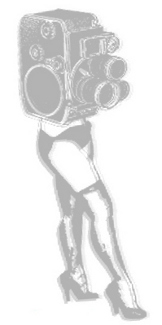 For those of you joining us from out of town and pondering lodging, while some of our CineKink NYC events will be happening elsewhere, the bulk of our activities will be taking place in the East Village (nearby neighborhoods include Lower East Side, Soho, Chelsea and Noho).
Our primary theater, the Anthology Film Archives, is at 32 Second Avenue (& Second Street), NYC.
While everything in lower- to mid-Manhattan – and parts of Brooklyn – is pretty accessible via subway and/or taxi, hotels nearest to the theater are:
The Gatsby Hotel
Ridge Hotel
The Ludlow
Holiday Inn – Lower East Side
A little further afield:
Orchard Street Hotel
Best Western Bowery Hanabee Hotel
Wyndham Garden Chinatown
Hotel on Rivington
The Sohotel
Off-Soho Suites
You might consider renting a room or even someone's apartment during your visit:
Airbnb
Please note, these are suggestions, not recommendations per se, based largely on proximity and/or word-of-mouth. Be sure to do your own due diligence before booking!