This year the Academy of Motion Pictures moved their little awards event to OUR usual date… so it looks like we'll be spanking with the stars!
Your last chance to meet, mix and mingle with your fellow CineKinksters, this time in a relaxed play party setting. Snuggle into the sofas, find yourself a private nook or recline across a spanking bench and settle in for one final evening of CineKinky goodness unfolding all around you.
In addition to continuous coverage of the 86th Annual Academy Awards, featured works for the evening include:
siren wolf & zelda du jour
Directed by Shine Louise Houston, 2013, USA, 19 minutes.
riot girls
Directed by Dee D, 2013, United Kingdom, 126 minutes.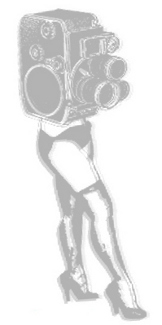 .
.
location:
Mid-town loft; address to be released to pass and ticket-holders just prior to event
.
admission:
Priority entrance given to festival all-access pass-holders. A limited number of advance purchase admissions will be available for $30/individual; $40/couple; $50/triad.
No door sales.
21 and over only; no alcohol for sale, byo permitted/mixers provided.
Feel free to bring your toy bag!!