bring it!
A dazzling array of talent from today's adult cinema, working in a wide range of genres and visual styles, steps up with a hot sampling of their recent creative endeavors.
This year's program includes:
bed party
Directed by Shine Louise Houston, 2013, USA.
de-railed
Directed by Quinn Cassidy and Creamy Coconut, 2013, USA.
mermaids & unicorns
Directed by Madison Young, 2013, USA.
my inner little girl
Directed by Pandora Blake, 2013, United Kingdom.
sheri loves julie
Directed by Julie Simone, 2013, USA.
submission of emma marx
Directed by Eddie Powell and Jacky St. James, 2013, USA.
trans grrrls: revoution porn style now
Directed by Courtney Trouble, 2013, USA.
transported
Directed by Ms. Naughty, 2013, Australia.
.
date & time:
Saturday, March 1 – 4:00 PM
.
location:
Anthology Film Archives
32 Second Avenue (@ 2nd Street)
.
admission:
$10/door; $9/advance; $7/seniors & students
18 and over only.
special pricing!
Pornopalooza!
A matinee sex trilogy – Saturday 1:00, 2:30 & 4:00 – see all three programs
for only $15/advance purchase!
.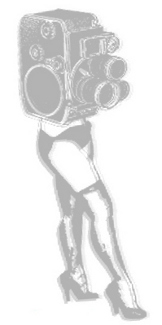 .


.
.
.
.