sex it up!
What's the difference between art and porn? The old joke is that "porn is in focus," but it's also an aesthetic distinction that is increasingly irrelevant. Just as more "mainstream" indie filmmakers are utilizing explicit themes and imagery in their works, a new school of directors working on the adult side of the industry are creating works that defy the porn clichés.
Several filmmakers and performers from the CineKink 2014 festival line-up will discuss what it takes to create stories that move behind the bedroom door and embrace the full range of our experiences.
.
.
.
.
.
.
date & time:
Saturday, March 1 – 2:30 PM
.
location:
Anthology Film Archives
32 Second Avenue (@ 2nd Street)
.
admission:
$10/door; $9/advance; $7/seniors & students
18 and over only.
.
special pricing!
Pornopalooza!
A matinee sex trilogy – Saturday 1:00, 2:30 & 4:00 – see all three programs
for only $15/advance purchase!
.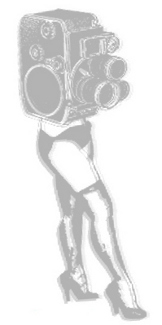 .


.
.
.
.