bring it!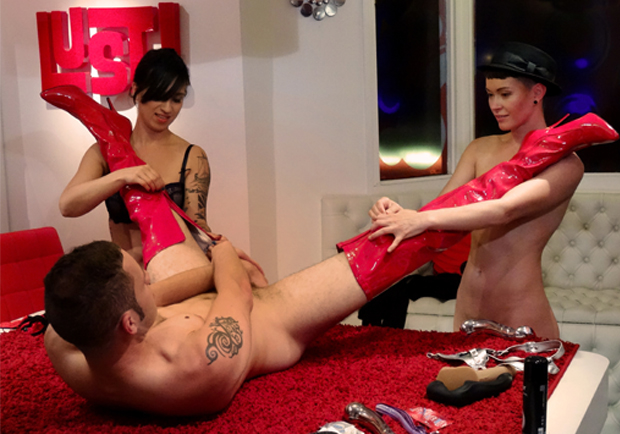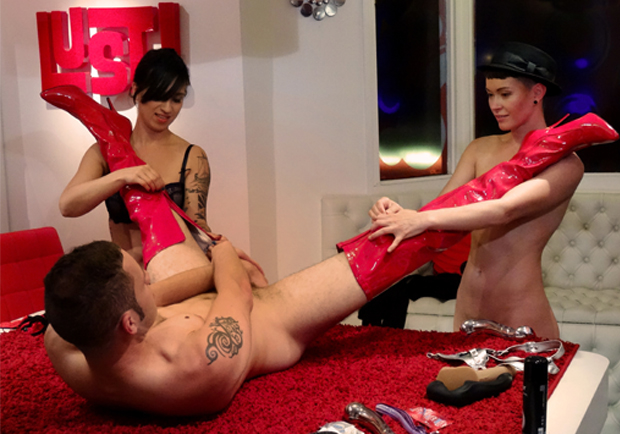 A dazzling array of talent from today's adult cinema, working in a wide range of genres and visual styles, steps up with a hot sampling of their recent creative endeavors.
This year's exciting line-up includes:
bag of dicks delivery
Directed by Creamy Coconut, 2014, USA, 11 minutes. Carmen and Gwyndolyn order up a bag of dicks, and little does Corbin know what's in store for him when he makes the delivery. When the dicks are turned, he gets a Mandarin lesson he won't soon forget.
the cleaner
Directed by Alyx Fox, 2014, USA, 14 minutes; with Audrey Fox.
When Audrey shows up for a cleaning job, Alyx, the new boss, is more demanding than expected. Incompetence will not be tolerated.
the fantasy project
Directed by Ms. Naughty, 2014, Australia, 13 minutes.
In a fantasy episode inspired by Nancy Friday's My Secret Garden, cunnilingus and female orgasms are plentiful, and porn taboos are broken with a rare MMF bi encounter.
femme facial
Directed by Zahra Stardust, 2014, Australia, 19 minutes.
Queer feminist porn stars Courtney Trouble and Zahra Stardust get messy in this sticky, wet explosion of femme-on-femme lust.
papi coxxx & stud slayer
Directed by Papi Coxxx & Stud Slayer, 2014, USA, 10 minutes.
The most requested scene on queerlysf.com finds lovers Papi Coxxx and Stud Slayer doing some queer exploring of T-Wood's Rec Room.
proximity III
Directed by Four Chambers, 2014, United Kingdom, 11 minutes; features Dwam and Magenta.
Hands, tongues, camera explore the bodies; tender, passionate, intimate, close.
(s)he comes: lust
Directed by Petra Joy, 2014, United Kingdom, 23 minutes; features Liandra Dahl, Wolf Hudson and Jiz Lee. Pictured, above. In this wild threesome, the (multiple) orgasms flow freely. She comes, he comes, they come!
.
date & time:
Saturday, February 28 – 5:00 PM
.
location:
Anthology Film Archives
32 Second Avenue (@ 2nd Street)
.
admission:
$10; $8/seniors & students
18 and over only.