more than 50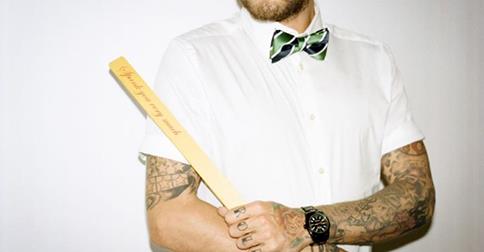 Moving beyond gradations of gray, this collection of kinky shorts celebrates a wide range of bondage and discipline, dominance and submission and, a perennial favorite, sadomasochism.
Selections in this extra-spanking set include:
the gordon game
Directed by Jared Robbins, USA, 14 minutes. A role-play attempt goes absurdly awry.
be mine sometime
Directed by Carson Parish, 2014, USA, 6 minutes.
Shot in the style of old leather films from the 70s, two femmes share an intimate encounter.
studies in silence: 3. domesticating wild things
directed by Whitney Johnston, USA, 3 minutes.
An experiment in silence and its effect on perception.
rubber romance
Directed by Sophie Dros, 2014, The Netherlands, 15 minutes.
A trip through the dark fantasies of a submissive S/M-slave, and his unlikely romance with the woman he sees as his dominant mistress.
waiting for godot
Directed by Sensate Films, 2014, Australia, 8 minutes.
Breath is beautiful. One of those basic indicators of aliveness, it's what we're often testing for when we wander to the fringes of our bodily or psychological capacities.
the table
Directed by Izabel Grondin, 2014, Canada, 14 minutes.
A man goes to interview at a potential employer's house, only to find that the job started as soon as he got in the house.
instructed
Directed by Ms. Naughty and Pandora Blake, 2014, Australia/United Kingdom, 10 minutes.
Pandora Blake arrives at a hotel, planning to meet her lover, D. Instead she finds a letter, and a list of erotic instructions she must carry out in his absence.
the art of spanking
Directed by Erika Lust, 2014, Spain, 13 minutes. Pictured, above.
After a man indulges himself and buys a graphic novel, The Art of Spanking by renowned erotic artist Milo Manara, he begins to obsess about this new realm of pleasure.
heavenly spire: jack hammer & jessie sparkles
Directed by Shine Louise Houston, 2014, USA, 11 minutes.
Rough, anonymous sex with little negotiation occupy Jessie's fantasies of late, and muscular Jack Hammer is all the more willing to oblige.
Total program running time is 94 minutes.
.
date & time:
Saturday, February 28 – 7:15 PM
.
location:
Anthology Film Archives
32 Second Avenue (@ 2nd Street)
.
admission:
$10; $8/seniors & students
18 and over only.