bring it!
A dazzling array of talent from today's adult cinema, working in a wide range of genres and visual styles, steps up with a hot sampling of their recent creative endeavors. This year's program includes:
cream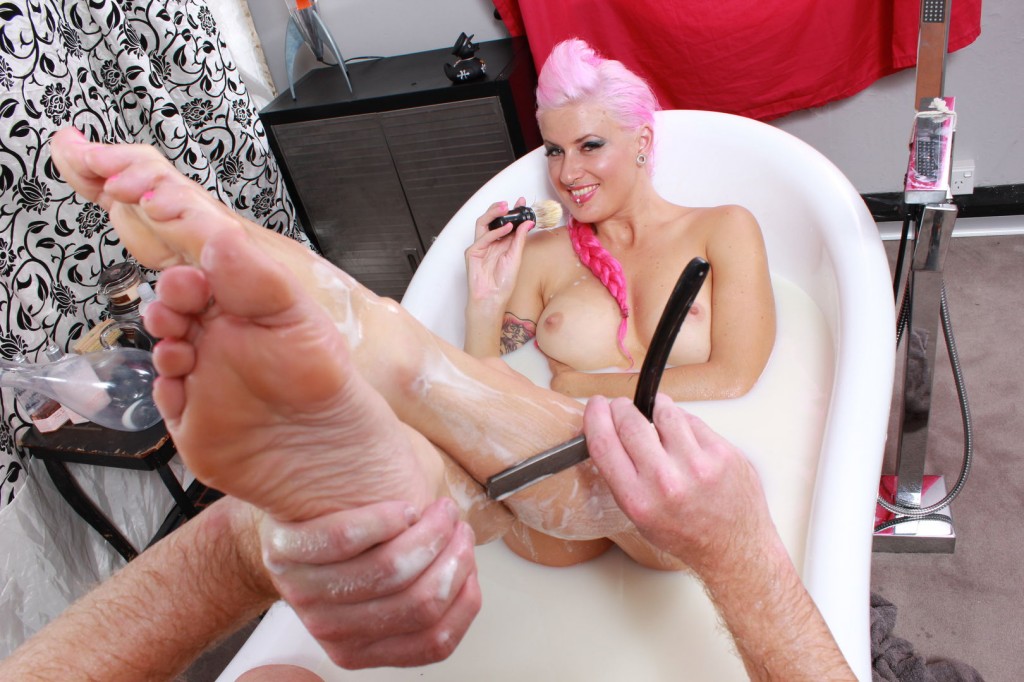 This femme keeps her own personal barber to take care of tedious tasks like leg shaving and bathing. With the key to his cage hidden in her diamante g-string, she lets him out on special occasions to fulfill her desires – and his. Directed by and stars Dick Savvy and Zahra Stardust, 2015, Australia, 16 minutes.
.
.
.
.
.
enchantress sahrye interrogated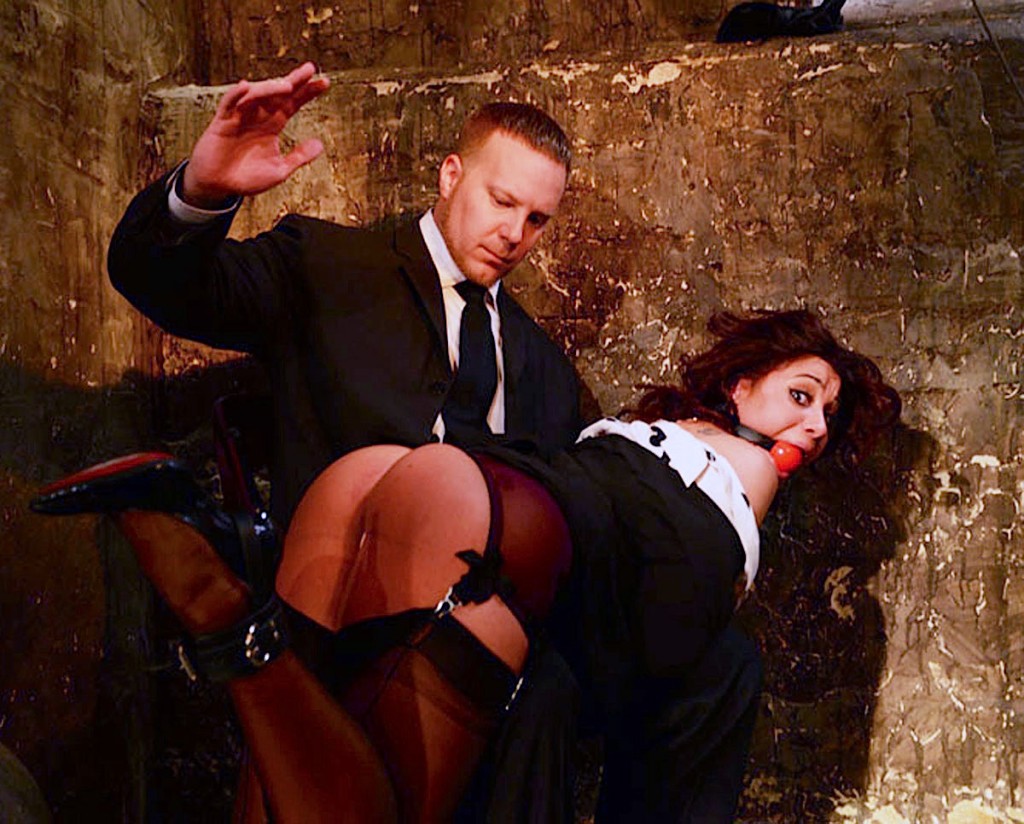 Accused of being a corporate spy and branded a "financial terrorist," Sahrye is abducted and brought to a dark and desolate dungeon where she is subjected to intense questioning and harsh physical abuse by a threatening inquisitor and his menacing henchman.
Directed by M.R. Stewart, 2015, USA, 20 minutes; stars Enchantress Sahrye, Brian Pierce and M.R. Stewart.
.
.
.
.
.
.
femmephilia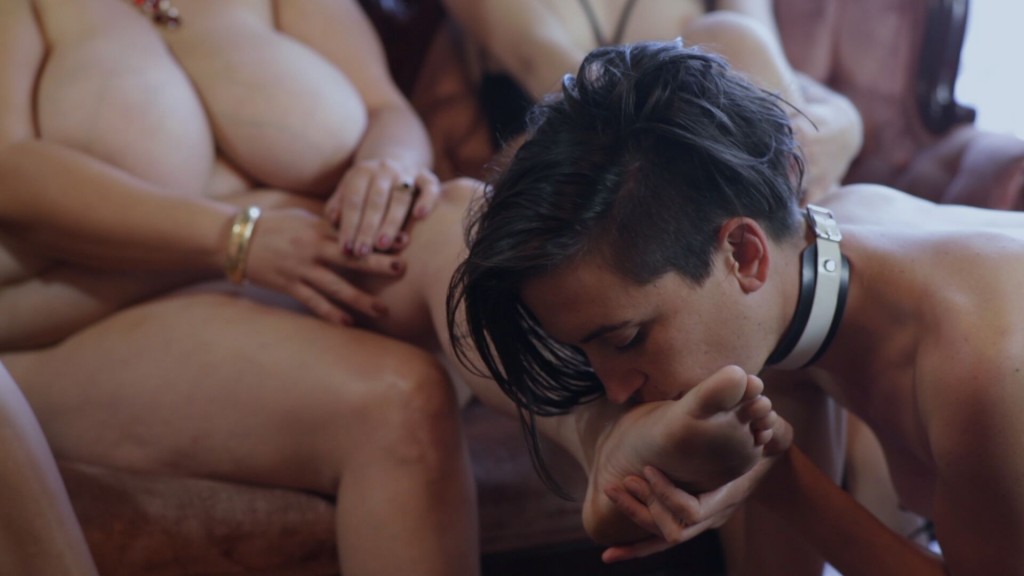 Eugene kneels at the altar to show devotion to three very different women: seductive Lucy, sadistic Alyx, and voluptuous Clementine. Eugene is whipped, smothered with enormous breasts and trampled, then covered in hot wax as she is overwhelmed and spent by femme sexual power. Directed by Alyx Fox, 2015, USA, 15 minutes.
.
.
.
fucking mystic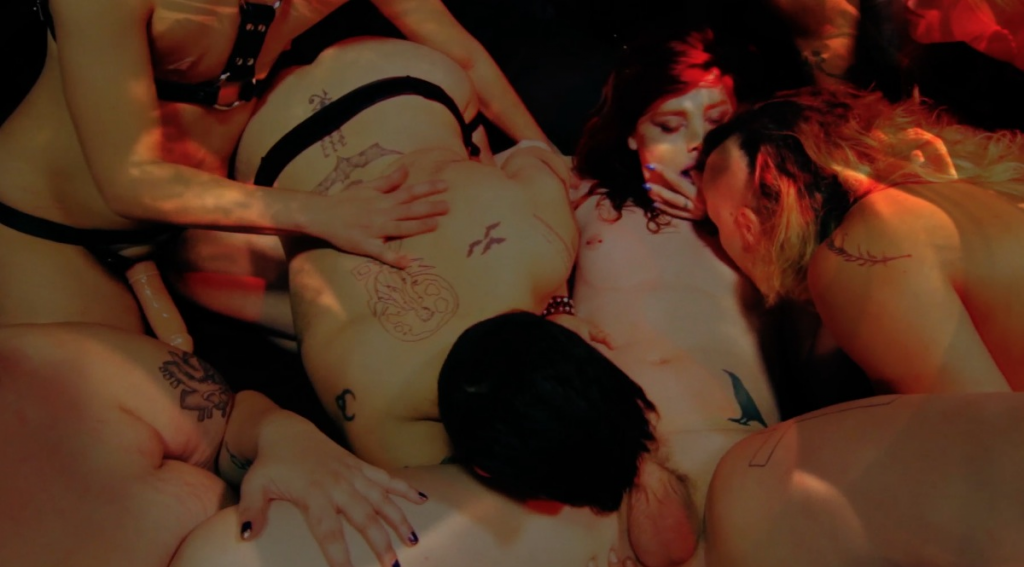 A small town girl moves to the Bay Area and finds she has a profoundly erotic effect on her new surroundings. Could it be that the talisman given to her by her girlfriend back home has magical properties? Or is Chelsea Poe just naturally spellbinding. Directed by Chelsea Poe, Aja Pop and Courtney Trouble, 2015, USA, 9 minutes.
.
.
.
.
genderfuck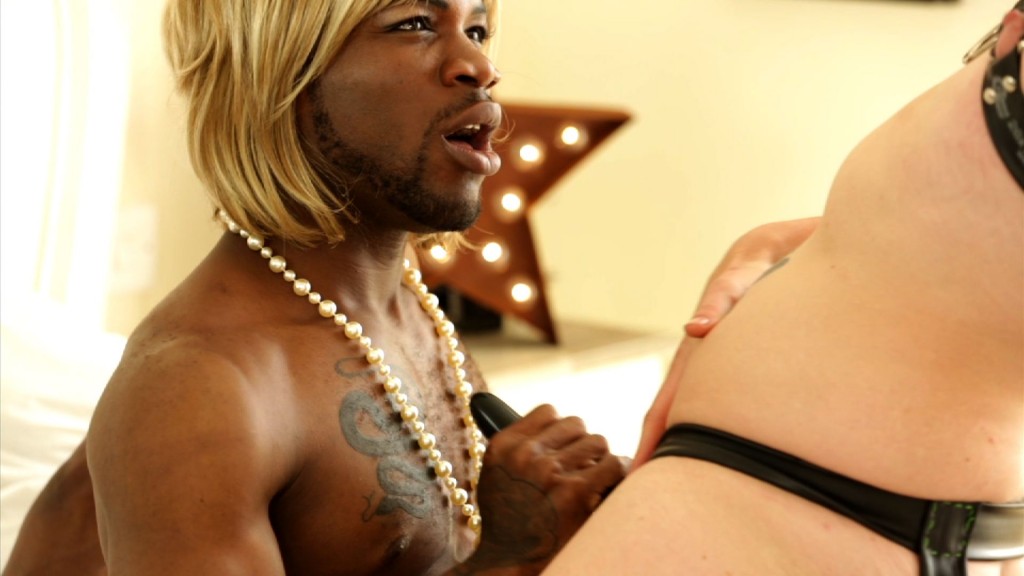 A hot melange of wig, pearls and high heels…a most romantic sex date. Directed by Petra Joy, 2015, United Kingdom, 16 minutes; stars Bishop Black and Double H.
.
.
.
.
.
.
houseboy
Submissive Tai Crimson applies to be Pandora Blake's new houseboy. But gorgeous trans housegirl Eliza Grey is jealous. With discipline and compassion, can the pair be trained to get along? Directed by Pandora Blake, 2015, United Kingdom, 18 minutes.
.
.
.
.
i am whole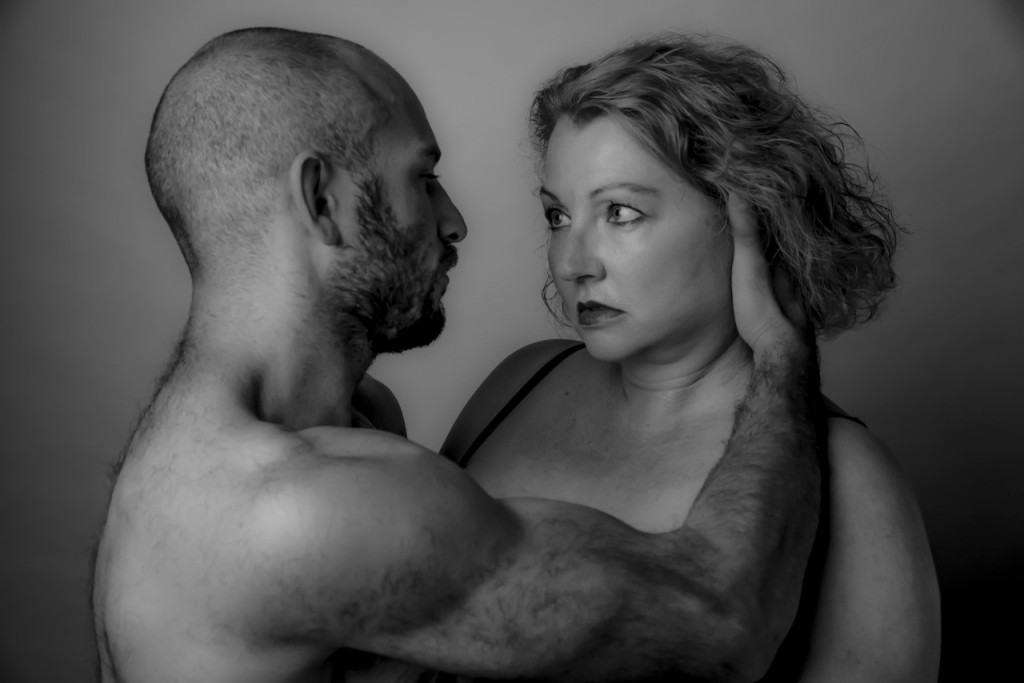 Taking on the Jungian concept "I must also have a dark side if I am to be whole," aims to explore the possible co-existence of disparate sexual desire within the self and celebrates the journey to self acceptance. Directed by and stars Morgana Muses, 2015, Australia, 18 minutes; also features Kim Cums and Rob Paulson.
.
.
.
.
.
the waltz
In this pornopera, Jasko Fide, Mickey Mod and Lina Bembe are musical instruments, playing themselves, in an intense, beautiful and almost dramatic threesome. A couple who come home after a night out, with a young woman they've just met. They invite her to come home with them and the magic begins.
Directed by Lucie Blush, 2015, Germany, 15 minutes.
.
.
.
Total program running time is 130 minutes. Bring it, indeed!
.
date & time:
Saturday, March 5 – 3:00 PM
.
location:
Anthology Film Archives
32 Second Avenue (@ 2nd Street)
.
admission:
$10; $8/seniors & students
18 and over only.