cinekink special event!
coming out like a porn star: sex workers' words and wisdom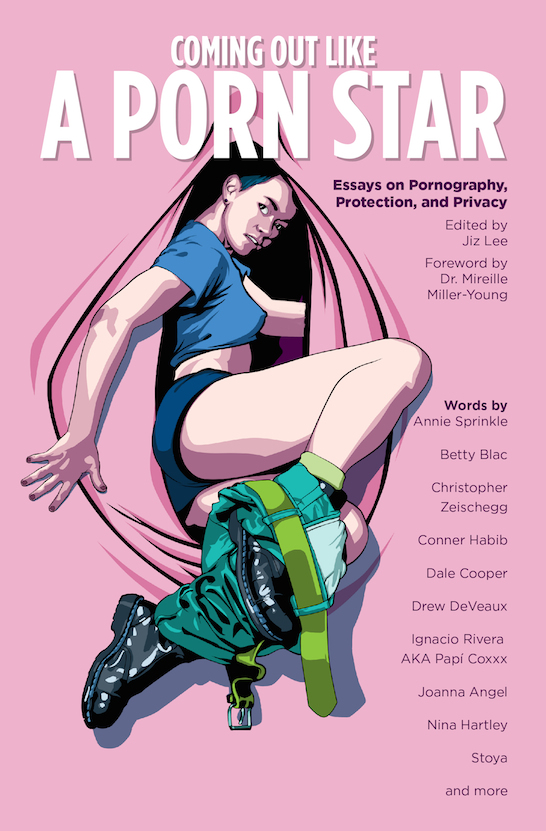 Porn and sex work stigma deeply affect the lived experience of porn professionals. CineKink celebrates the release of Coming Out Like a Porn Star, a collection of essays on pornography, protection and privacy edited by veteran porn performer – and a CineKink alumnus on both sides of the camera – Jiz Lee.
During this special event, authors Stoya, Chelsea Poe and Colin Rowntree, along with guests Angie Rowntree and Morgana Muses, will share their experiences on coming out — or not — about their involvement in the sex industry.
A book signing will follow.
.
.
.
.
.
.
date & time:
Friday, March 4 – 9:30 PM
.
location:
Anthology Film Archives
32 Second Avenue (@ 2nd Street)
.
admission:
door $15; advance $10/$8 seniors & students
18 and over only.
.