scarlet women
With a direct gaze back at society and its norms, these shorts stake a claim for female agency and all desires fulfilled.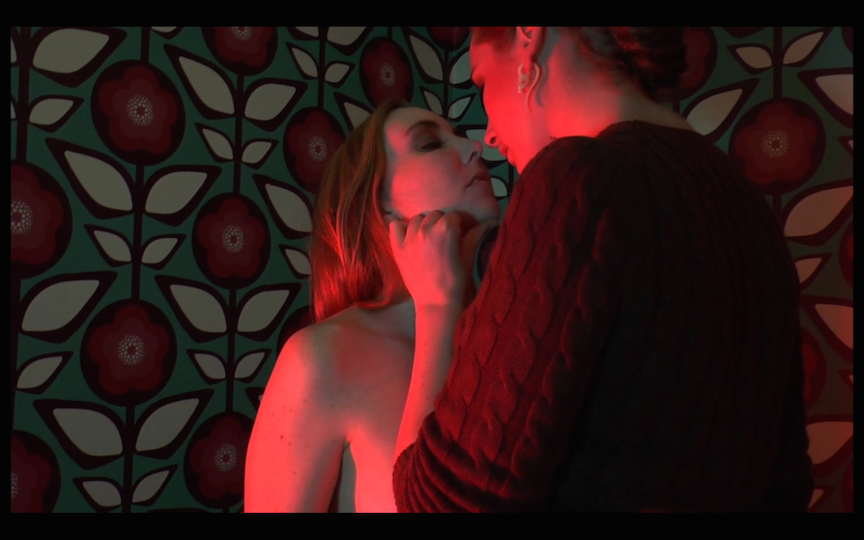 clitorissima
A global initiative towards clitoral awareness is made through women's stories and animated art.
Directed by Giovanna Carla Gia Balestra AKA Vulvah van Klitt, 2015, Denmark, 15 minutes; with animation by Sarah Koppel.
forbidden fruit
After a photo of her company car parked outside a sex toy shop goes viral online, a cosmetic saleswoman's life is turned upside down. Directed by Benjamin Ellsworth-Feher, 2015, USA, 8 minutes.
everybody does it
A young woman takes her sexuality into her own hands–literally.
Directed by Megan Brotherton, 2015, USA, 11 minutes.
mistress may I?
Despite being a very successful dominatrix, Mistress Couple grapples with the fact that her parents cannot accept who she truly is. Directed by Gabrielle Ewing, 2015, USA, 7 minutes.
feminist porn filmmakers
Explores the definitions of feminist porn, issues around genderqueer visibility, sex education, internet piracy and censorship. Shot on location at the Berlin Pornfilm Festival, interviews include CineKink alumni filmmakers Jiz Lee, Shine Louise Houston, Petra Joy, Ms Naughty, Pandora Blake, Maria Bala, Lucie Blush and Alyx Fox, along with Audrey Fox and Yvette Luhrs. Directed by Lora Hristova, 2015, United Kingdom, 28 minutes.
the rose garden
You take me to the Rose Garden, undress me and satisfy my fear with kisses. I'm in your fantasy or you are in mine, but both of us are trapped in this Rose Garden
Directed by Toytool Committee, 2015, Spain, 8 minutes. Stars Nichole Shae & Renae D.
i am a tourist i would like to see him naked
A first German lesson to learn your way around Berlin.
Directed by Margie Schnibbe (AKA Vena Virago, 2015, USA, 4 minutes. Stars Luc Notsnad.
scarlet woman
Like a chrysalis, Morgana Muses emerges from a stifling existence as disregarded wife and mother into a world of sensuality, sexual discovery and self-love. Directed by Ms. Naughty, 2015, Australia, 8 minutes.
Total program running time is 88 minutes.
.
date & time:
Saturday, March 5 – 1:00 PM
.
location:
Anthology Film Archives
32 Second Avenue (@ 2nd Street)
.
admission:
$10; $8/seniors & students
18 and over only.