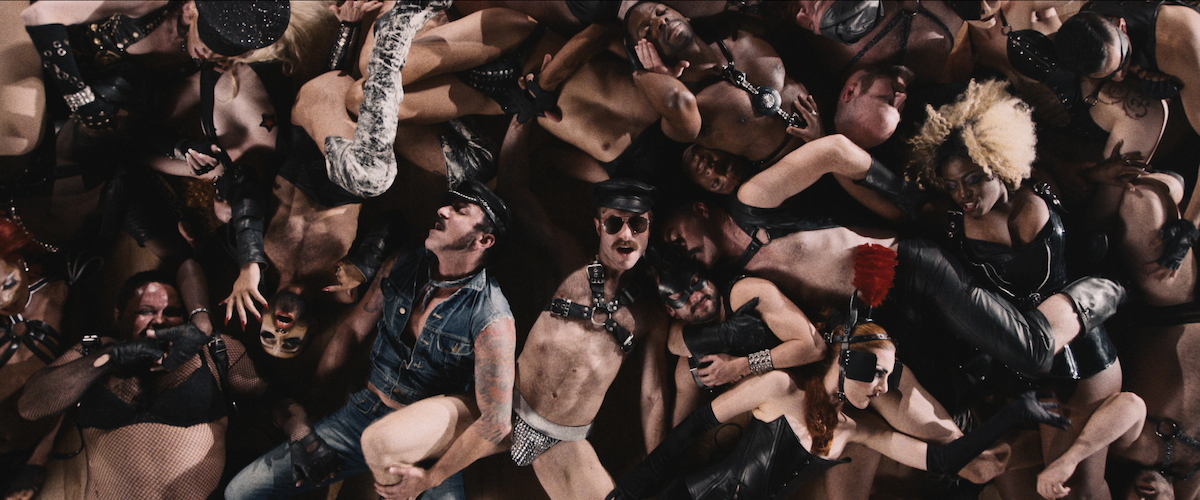 .
There are many tastes and predilections that make up the world of kink. Here, a sampling of just a few … and the museum that strives to keep track of them all!
folsom street
A kink and fetish-fueled dance explosion in celebration of the Folsom Street Fair.
Directed by Aron Kantor, 2015, USA, 6 minutes.
you've got tail
A mail carrier is in for a salty surprise. The pups at this house are a little friendlier than he was expecting…
Directed by Danny Tayara, 2016, USA, 4 minutes. Stars Ari Chivukula, Azure Blank, Foster Larson (Pup Kero) and Wolf Pup Tibor. New York premiere.
playing scrabble
A couple explores their fantasies through a very kinky game of scrabble.
Directed by Jessie Sparkles, Paradoxipus & The Linguist, 2016, USA, 5 minutes. New York premiere.
coming of age
The planned Daddy-Son-Afternoon turns into a conversation about male role models – until the roles get fixed again. Directed by Jan Soldat, 2016, Germany, 13 minutes. US premiere.
please may i come mistress?
A gorgeously intimate scene of loving dominance and orgasm control between two real-life BDSM play partners.
Directed by Pandora Blake, 2016, United Kingdom, 17 minutes. Features Charlie J Forrest and Zak Jane Keir. US premiere.
by the people: 25 years of community archiving at leather archives & museum
Illustrates the rise of The Leather Archives & Museum (LA&M), from a co-founder's Midwestern basement to the professional institution it is today – all thanks to the ongoing efforts of those within the communities that LA&M represents. Demonstrates how professional archiving and public display of alternative sex and culture materials are acts of activism, and a path toward ending the stigma and shame that many in mainstream society often place on those with kinky inclinations. Directed by Christina Court, 2016, USA, 39 minutes. World premiere.
.
date & time:
Thursday, March 16 – 9:15 PM
.
location:
Anthology Film Archives
32 Second Avenue (@ 2nd Street)
.
admission:
$11; $8/seniors & students
18 and over only.