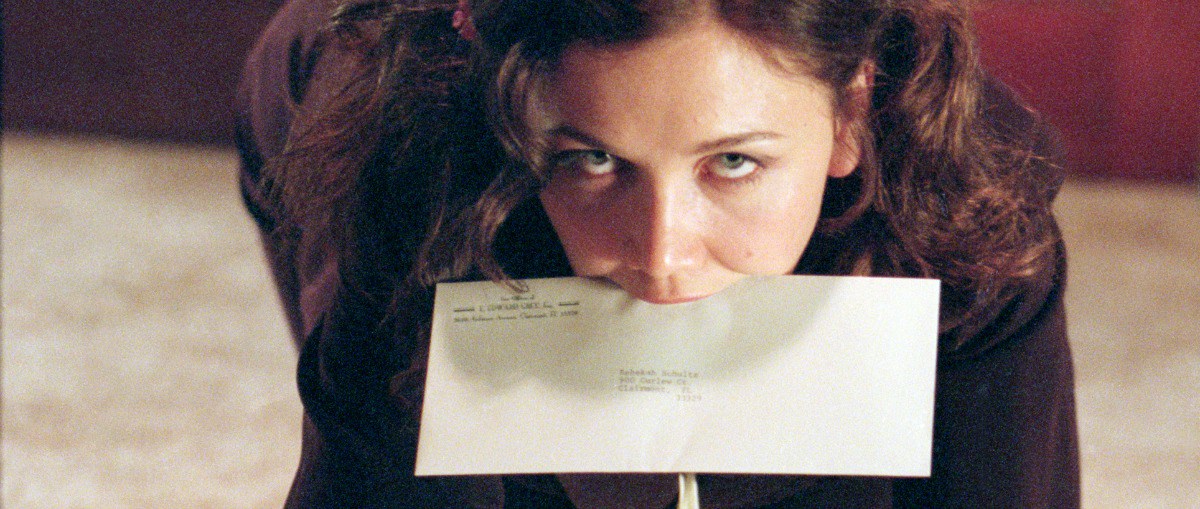 cinekink season opener!
"Type. It. Again."
We originally presented Secretary as our CineKink Tribute selection during the very first CineKink NYC in 2003. Has it really been 15 years since its release? Indeed, it has…and high time to rewatch this BDSM classic in the company of like-minded kinksters!
In case you've forgotten, here's the skinny … Lee Holloway has a few strikes against her when she applies for a secretarial position at the law office of E. Edward Grey. At first the work seems quite normal but soon in between typing, filing and coffee making, Lee and Mr. Grey embark on a more personal relationship together, crossing the lines of conduct that would give any human resource director the vapors!
Swoon.
Directed by Steven Shainberg, 2002, USA, 104 minutes. Stars Maggie Gyllenhaal, James Spader, Lesley Ann Warren and Jeremy Davies. » watch trailer
.
.
.
date & time:
Wednesday, March 15 – 7:00 PM
.
location:
Anthology Film Archives
32 Second Avenue (@ 2nd Street)
.
admission:
$11; $8/seniors & students
18 and over only.
.