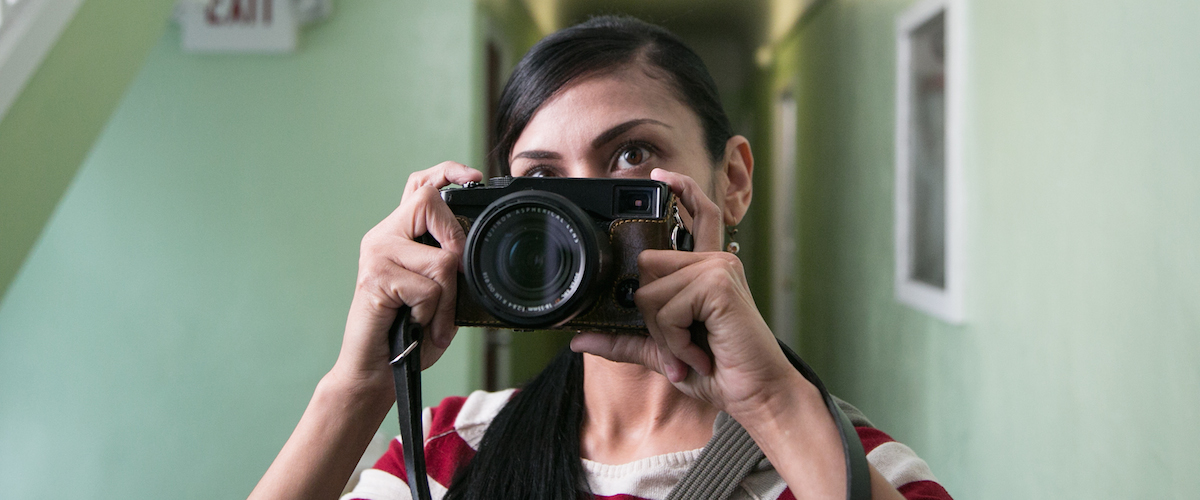 .
A murder mystery, Snapshot is really a coming out story — but not the kind you'd think.
Drawing inspiration from film classics such as Hitchcock's Rear Window and Antonioni's Blow Up, this erotic thriller follows freelance photographer and woman-about-town, Charlie, who has her sights set on Danny, an older butch in search of adventure and romance. Just as things are about to click between the two, Charlie accidentally snaps a photo of a murderer, and becomes his new target. With a killer hot on her trail, and a new relationship developing, will Charlie find love — or her own demise?
Directed by Shine Louise Houston, 2016, USA, 66 minutes. Stars Berreta James and Chocolate Chip.
US premiere.
.
.
preceded by
the hutong vibe
Two women meet in a B&B along a hutong, or alley, in Beijing. One of them acts unfriendly and bashful, the other is bold and flirty. What will happen when they get closer and closer? Part performance, part documentary, and purportedly the first feminist porn out of China.
Directed by Fan Popo, 2016, China, 19 minutes. World premiere.
.
.
.
.
.
date & time:
Saturday, March 18 – 9:30 PM
.
location:
Anthology Film Archives
32 Second Avenue (@ 2nd Street)
.
admission:
$11; $8/seniors & students
18 and over only.
.