kick-off gala
Put on your shiny finery and help us kick off the 15th anniversary CineKink NYC in proper style!
A pansexual celebration of epic proportions, our opening night gala will feature some sexy sensation stations, and a bevy of sultry performers on hand for your enjoyment.
.
.
Plus, up on the silver screen…
nevertheless she persisted
A female puppet explains the relationship between sexuality and persistence.
Directed by Thomas Florek, 2017, USA, 3 minutes.
f*ck yes: foreplay
Sometimes there just really isn't a sports metaphor for what you're trying to say.
Directed by Erica C. Anderson, 2017, USA, 5 minutes.
bikini
A man. A woman. A bikini.
Directed by Patrick Aubert, 2017, Canada, 3 minutes.
shine
A short documentary about Shine, a 69-year old rubber fetishist who also graced the very first CineKink in 2003! Directed by Isabel Faintych, 2017, USA, 4 minutes.
f*ck yes: threesome
There are really loving (and hot) ways to handle a partner's change in mood. Here's just one.
Directed by Jessica King, 2018, USA, 3 minutes. Stars Daniel Kyri and Carlton McBeth.
dragonfire
From the director of CineKink fave S&M Sally, the world premiere of Jennifer Corday's hot, new music video!
Directed by Michelle Ehlen, 2018, USA, 3 minutes.
All that AND a kinky raffle, with fabulous prizes.
With all proceeds going to support the continuation of CineKink's sex-positive and kink-friendly program mission, it's mixing and mashing for a good cause!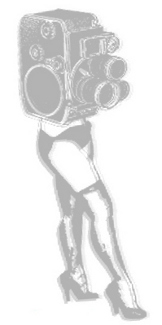 .
.
date & time:
Wednesday, March 14 – 8:00 PM
.
location:
M1-5 Lounge
52 Walker St. (bet. Church & Broadway), NYC
.
admission:
Suggested donation: $20/$15 CineKink members
21 and over only.
.
.
.
.