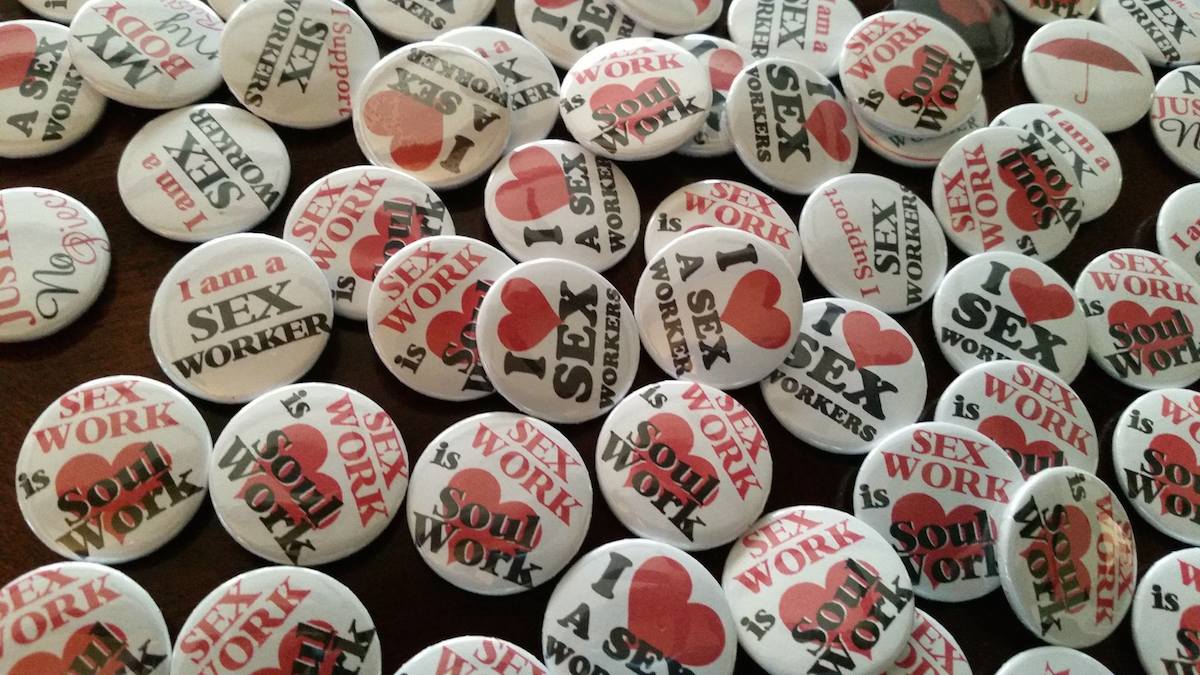 .
red umbrella rights
A documentary exploration of sex worker rights through interviews and events, with a focus on the founders of the International Day To End Violence Against Sex Workers, and members of the Bay Area SWOP, with interviews including Jenna Cohen, Robyn Few, Carol Leigh, Pele, Carol Queen, Annie Sprinkle and Patricia West.
Directed by Molly Merryman, 2017, USA, 55 minutes.
preceded by
the night cleaner
As the night cleaner in Canada's busiest gay bathhouse, Travis has his work cut out for him.
Directed by Blair Fukumura, 2017, Canada, 6 minutes.
cracking the whip
Follows Mistress Megara, a Scottish dominatrix, for a consideration of feminism, freedom of sexual expression, and censorship of adult content in the United Kingdom.
Directed by Dídac Pérez, 2017, United Kingdom, 9 minutes.
pizza roles
A porn production is run off the rails by a corporate cult of diversity that only sees the bottom line.
Directed by Danny Tayara and Ari Chivukula, 2017, USA, 4 minutes.
real fucking doc 2
This companion documentary to Mona Wales' "Real Fucking Girls 2" gives the audience a unique look behind the scenes at the work that goes into such a production.
Directed by Lilith Luxe, 2017, USA, 14 minutes.
.
.
date & time:
Saturday, March 17 – 3:15 PM
.
location:
Anthology Film Archives
32 Second Avenue (@ 2nd Street)
.
admission:
$14; $11/seniors & students, $10/CineKink members
18 and over only.