afterglow party
Your last chance to meet, mix and mingle with your fellow CineKinksters, this time in a relaxed play party setting.
Three floors dedicated to your sexy explorations. Snuggle into the sofas, find yourself a private nook or recline across a friendly lap, and settle in for one final evening of CineKinky goodness as you become the main entertainment!
And our sizzling, featured works for the evening include:
Paint
A visual exploration of paint, bodies and sexuality.
Directed by Urvashi, 2018, USA, 9 minutes. Stars Angel and Avalon.
Nadia & The Therapist
The story of a young woman in search of the perfect kinky match, whose sexual exploration includes self-bondage, BDSM, spanking, flogging and the NYC dating scene. Directed by David Harris, 2018, USA, 63 minutes. Stars Nadia White, Heidee Nytes, Autumn Bodell, David Harris, Michaelanthony Mandrake and Leviathan.
Female Touch
In this blasphemous, dream-like movie, a woman returns home after a long day at work and prepares a relaxing bath. Directed by Morgana Mayer, 2018, Italy, 80 minutes.
.
date & time:
Sunday, April 7
9:00 pm – 12:30 am
(or join us for the Awards Celebration at 7pm and stick around!)
.
location:
Bowery Bliss; address to be released to pass and ticket-holders just prior to event
.
admission:
Priority entrance given to CineKink NYC All-Access pass-holders. A limited number of advance purchase admissions will be available starting March 27th for $50/individual; $60/duo; $75/triad.
All genders, orientations and proclivities are welcome. We strive to create a safe, non-judgmental place where you can explore your sexuality!
Consent and respect of others is paramount.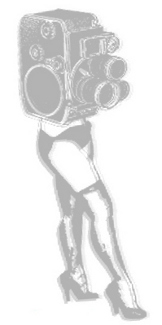 No door sales.
21 and over only; no alcohol for sale, byo permitted/mixers and light nibbles provided. Feel free to bring your toy bag and any preferred supplies…lockers available, bring your own lock!!