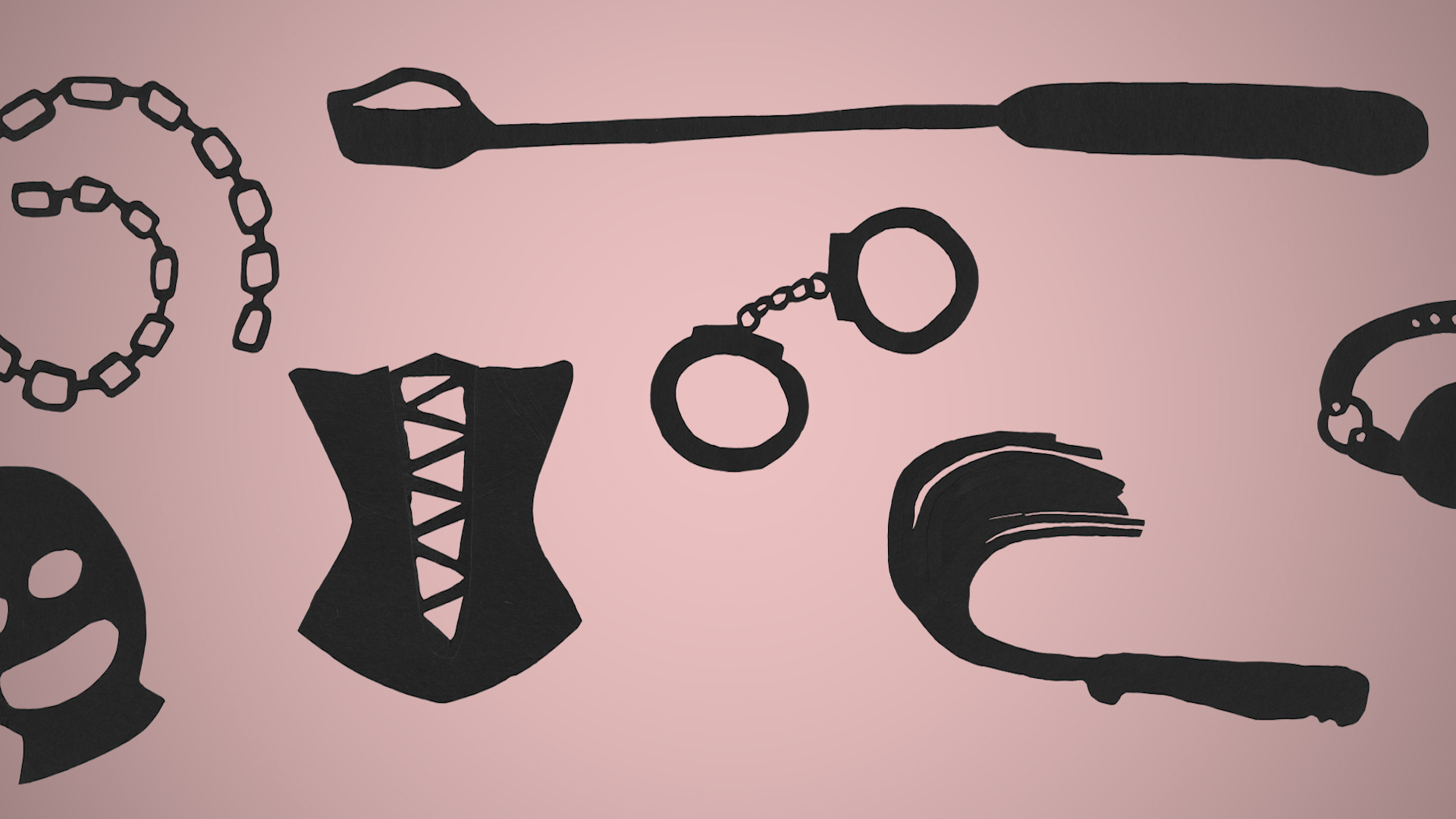 A kinky collection of shorts that poke and play with the dynamics of scratching just that particular itch!
Ostara
A woman explores her sexual fantasies through the traditional folkloric figure and symbol of Easter. You'll never eat a carrot the same way again.
Directed by Allen Dusk, 2018, USA, 3 minutes. Stars Ivy Aura.
Sweet Sweet Kink: A Collection of BDSM Stories
Takes a sweet, sweet peek into the kinky world of bondage, dominance, and sadomasochism through four different stories of intimate connection, consensual exploration, and deep self-reflection.
Directed by Maggie M. Bailey, 2018, USA, 17 minutes. Stars Anonymous, Miss Wednesday, Spankbillhard, Kira Wolf Arnault, Jack and Tiffany.
Spanko
A misfit second grade teacher finally explores her taboo fetish.
Directed by Melanie Zoey Weinstein, 2018, USA, 12 minutes. Stars Melanie Zoey Weinstein, Robert Bella and Amelie Buchler.
Little
Sophie identifies as a "little" and likes to behave and dress like a child, entering a mental state where she sees the world with childlike wonder. Moving in with a "mummy" and "little brother" she meets online, she turns their secret, suburban bliss upside down. Directed by Kris Williams, 2018, United Kingdom, 19 minutes. Stars Maddy Bryce, Kate Kelly, Becca Grant and Alastair Cumming.
Unbridled
Based on a show called Black Beauty in Irons, explores kink, fetish, and BDSM themes from a perspective based firmly within those communities and, specifically, through a fictional couple's experience with pony-play. Directed by Marcus Quillan and Simon Christopher, 2018, United Kingdom, 10 minutes. Eryn Rose and Marcus Quillan.
Two People, One Ring
A hotel room. Two engaged lovers live within their own rules of attraction.
Directed by Evan Richards, 2018, USA, 8 minutes. Stars Lizzie Hopley and Carl Prekopp.
The Wheel of Fortune
Five strangers are bound by metal and flesh. Only their release can set them free.
Directed by Bambi K, 2018, USA, 8 minutes. Stars Nikki Darling, Freya Mars, Mimosa, Queue and Johnny X Starlight.
Frostbite
Takes place in an imaginative space between heat and cold, as a winter afternoon in a sauna descends into a dream: an otherworldly power-play session. Directed by Luna Kuu, Laura Rämö and Martin Jäger, 2018, Finland, 17 minutes. Stars Emihurts and Vera M.
screenings:
» cinekink: chicago – tba
.
.
.
---