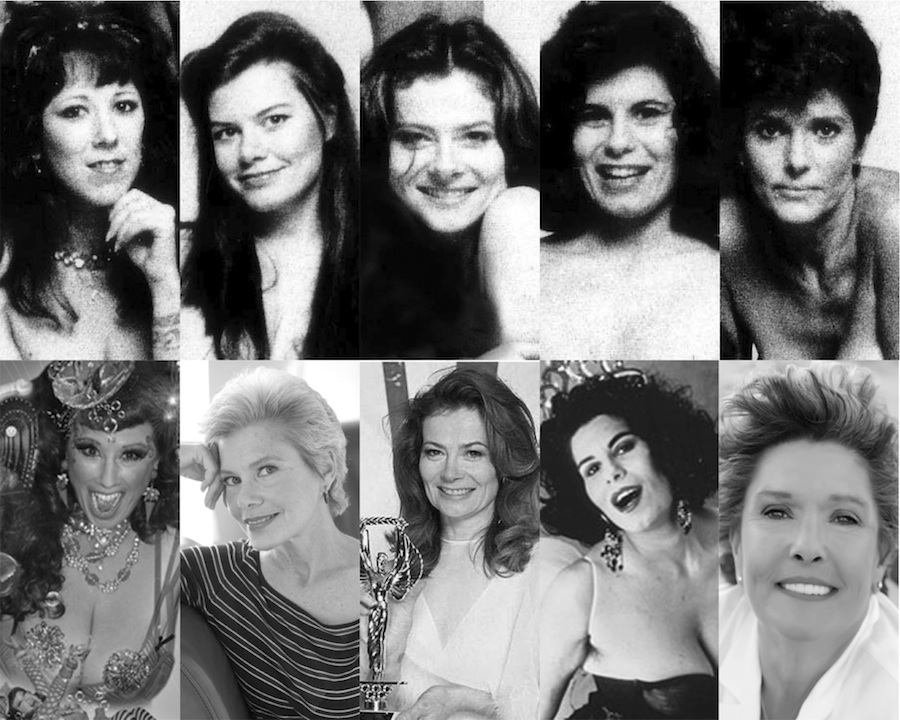 After coming together for the weekend nuptials of lovely CineKink alum Veronica Vera,
a reunion of five adult film stars from the "Golden Age of Porn" will be the focus of a special evening we're very proud to be sponsoring.
Veronica Hart, Gloria Leonard, Candida Royalle, Annie Sprinkle and Veronica Vera were the original Sex and the City girls. Turning to one another for the support they needed to navigate their way through life after blue movies, these dynamic women created "Club 90" in 1983, forming a bond that would continue for nearly thirty years. They went on to pursue their personal goals, and in the process, blazed new trails in the fields of human sexuality, women's empowerment, erotic expression, and free speech.
Come get a taste of the good old days when NYC was America's sex film capital, movies were shot on 35mm film, and Times Square was x-rated! And most of all, come share the laughs, the drama and the intimate stories of this unusual support group. This rare reunion promises to be candid, informative and electric!
CLUB 90: GOLDEN GIRLS OF PORN
Tuesday, June 12 – 6:00 pm to 8:00 pm
Museum of Sex/OralFix Bar
233 5th Ave, NYC
$25