CineKink reminds adult industry filmmakers of the deadline for entries for its 2014 Bring It! adult cinema showcase, to be held in February during the annual "kinky film festival" in New York.
 
CineKink is seeking short films and videos for Bring It! that explore and celebrate a wide diversity of sexuality, with specific emphasis on and from the adult film industry. Submissions may also be excerpts from longer works. The offerings are intended to serve as a sampler of what styles of works are being created by current filmmakers in the adult industry. A winner will be selected from the Bring It! showcase, determined by audience vote of those present for the screening.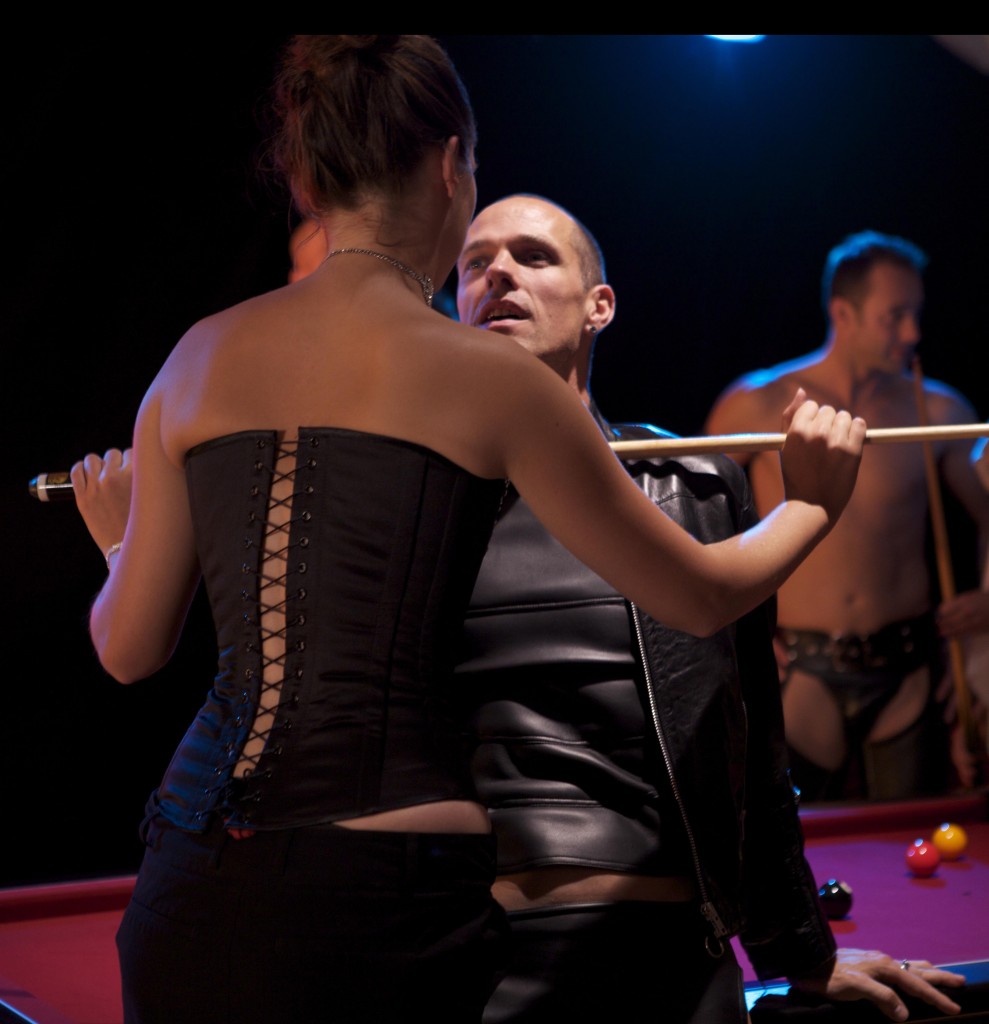 Petra Joy's JOY CLUB/Bring It! 2013 winner
"Since modern-day porn wasn't created with a theatrical audience in mind, we began excerpting adult works as a way to share those films with our audience in a way they would more easily–and comfortably– appreciate." says Lisa Vandever, CineKink co-founder and director. "We've started to review some great submissions from the adult industry; we'd like to remind those who have yet to submit that the final deadline is Friday!"
In addition to the "Bring It!" screenings, CineKink's "Pornapalooza" programming sidebar, traditionally scheduled during the Saturday afternoon of the festival, will also include works about porn and porn-making, as well as a panel discussion. Past panels have included topics such as "Feminist Porn," a discussion on ethical porn-making, and "The State of Smut: NYC."
Bring It! screenings, which became competitive in 2010, have featured works by such directors as multiple Bring It!-award-winning Tristan Taormino, as well as additional winners Petra Joy and Courtney Trouble, along with Buck Angel, Eli Cross, Dominick Ford, Ernest Greene, Nenna Joiner, Kimberly Kane, Eddie Powell, Candida Royalle, Madison Young, and more.
There is no restriction on production completion dates, as long as the work is completed at the time of submission. International submissions in most overseas formats are also accepted. The final postmark deadline for submissions is December 13th.
For more information and details on entry submissions, check out the CineKink call for entries or submit directly via Withoutabox.